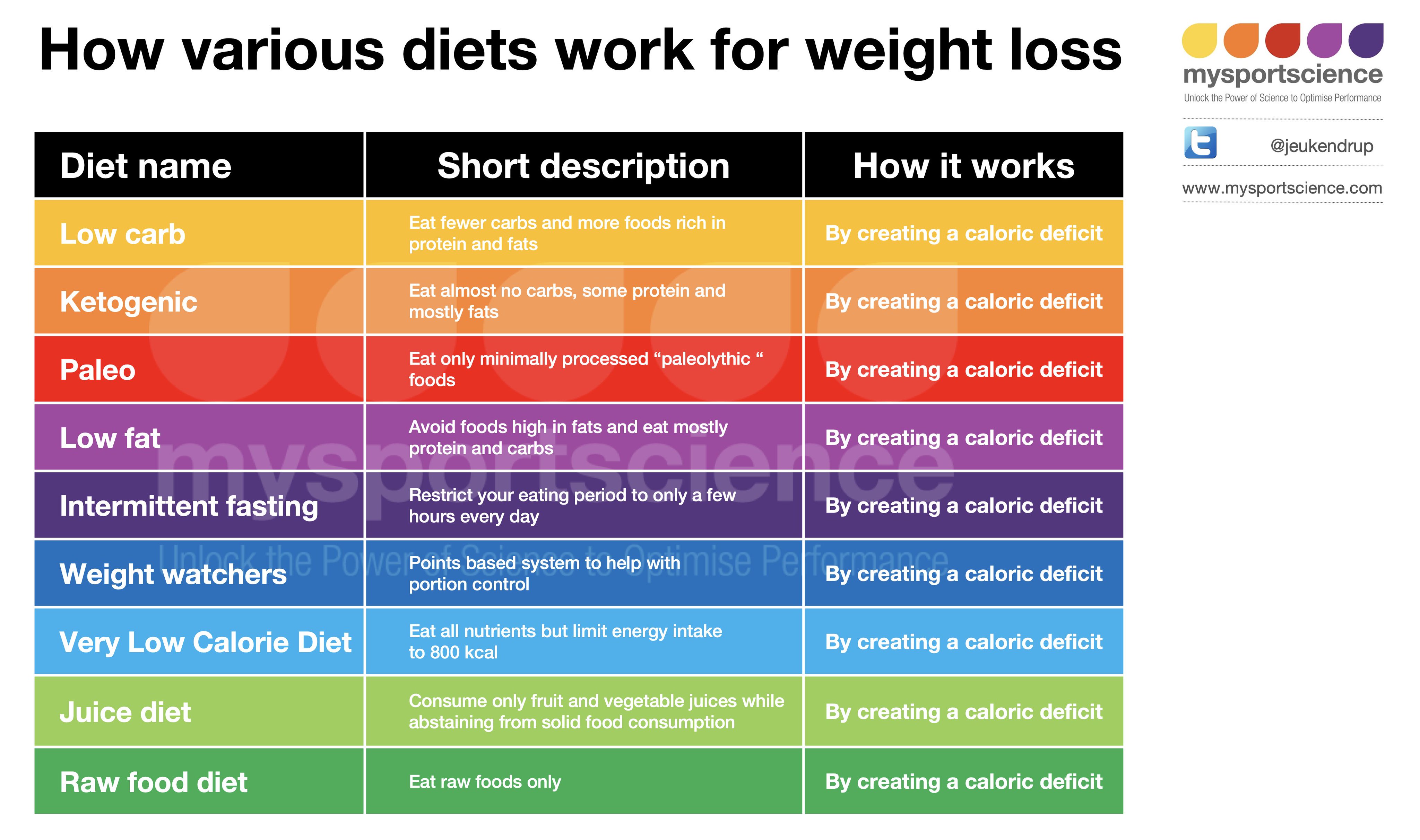 ~ via @jeukendrup
All weight-loss strategies work on the same principle: input < output.
On the output side of the equation, you can still train for an important endurance-oriented objective with weight loss in mind and using the same programming. As far as high- or low-intensity goes, high-intensity is better per hour. But per week, per month, and per year, you'll be able to sustain a much higher caloric burn rate with low-intensity.

For example, if an hour in Zone 3 burns 900 calories and an hour in Zone 1 burns 700, how many such hours can you pack into a week? And how much time do you have to train?

For those training only three hours a week (and without any endurance-oriented desires), high-intensity is probably best for weight loss: 3 x 900 = 2700 kcal. But for those with only three hours per week and endurance-oriented goals, the loss in aerobic work capacity wouldn't be worth it.

Above three hours per week, low-intensity will create a greater caloric burn: 4 x 700 = 2,800 kcal. I doubt that anyone can sustain more than three hours of genuine Zone 3 intensity per week (by pace, not heart rate).